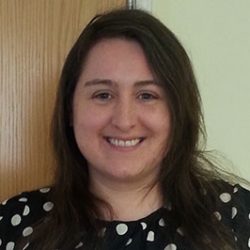 Research Interests
Epidemiology, maternal and child health.
Background
Hazel is the co-author on the 'The Whitehouse Report: Review of research nursing and midwifery structures, strategies and sharing of learning across the UK and Ireland in 2017.' This report is the result of a project undertaken by Claire Whitehouse through the Florence Nightingale Foundation and sponsored by the Chief Nursing Officer for England, Jane Cummings.
Hazel is a published author in both medical and nursing journals, and for the Cochrane Pregnancy and Childbirth Group, is a reviewer for medical and nursing journals and an invited speaker (including for the World Health Organization). Hazel also develops and teaches research courses.
Hazel sits on the following committees:
– Research Committee of the IACRN
– UK Clinical Research Facilities Network (UK CRF)'s Theme 3 'Developing and sharing best practice for staff education, training and development'
Position
Communications Officer and Past Chair