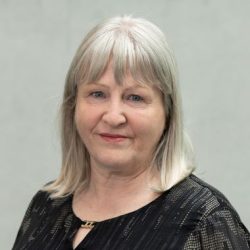 Research Portfolio:
Adult Clinical Research; Clinical Research Nursing Practice
Role:
Director of Clinical Research Education; Principle Investigator (HRB Grant)
Background:
Deirdre is a registered nurse and midwife with extensive experience of medical and surgical nursing, including 13 years working in Gynae-Oncology and Head and Neck Oncology. She joined the CRC as a clinical research nurse in 2004, working on a variety of research projects and clinical trials. Deirdre commenced the role of Director of Research Nurse Education in 2009. She has developed and delivered modules in many aspects clinical research coordination and management, and also leads on the provision of Good Clinical Practice (GCP) Training for IMP and Medical Device trials. Deirdre is the Principle Investigator on a three year HRB award to the Irish Research Nurses and Midwives (IRNM) Network that is exploring the roles and responsibilities of the research nurse and midwife, and associated skills and competencies. She is a member of the IRNM Committee, Education Work- stream of the UK Clinical Research Facilities Network and the UK/Ireland branch of the International Association of Clinical Nurses (IACRN).
Position
Working Group Member
Contact
Royal College of Surgeons in Ireland, Dublin 2