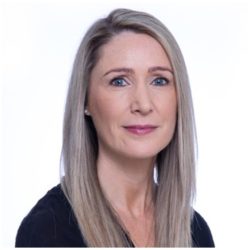 Research Interests
Aisling Murphy is a Clinical Research Nurse for the HRB Clinical Research Facility – Cork.
Background
Aisling graduated from Cork University Hospital as a General Nurse and later undertook a Post Graduate in Clinical Research with the Royal College of Surgeons Ireland, Dublin.
Taking a break from nursing in 2008, she worked in the Sales field with Nutricia Medical, a division of Danone. Responsible for the promotion and education of Oral Nutritional Products in the community, she developed a keen interest in research-based evidence in health. Aisling joined the ELDERMET project in 2013 studying the relationship between diet, gut bacteria and health status in a large number of elderly (>65 years) Irish subjects. She then moved to the HRB-Clinical Research Facility Cork in 2014 where she has coordinated trials across a number of disciplines, with a focus mainly in rare-disease and nephrology.
Position
Working Group Member
Contact
email: aislingmurphy@ucc.ieHRB Clinical Research Facility, Room 2/37, Cardiac Renal Building, Cork University Hospital, Wilton, Cork